Call for a Quote (940)-566-2508
Most pumps found in the joint sealant industry were originally designed to be used in a factory environment, bolted to a flat concrete floor and never moved.

Pumps offered by Value Added Systems, Inc. are configured to be used in a construction environment while mounted in a truck or trailer.

These features mean increased operator safety, less down time and longer service life between repairs.


RoadStar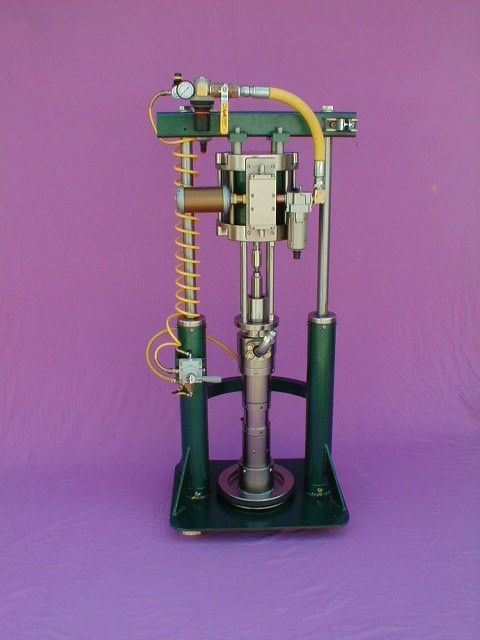 Displacement: 13.2 Cubic Inches Per Cycle
Fluid Pressure: 3800 PSI at 100 PSI Air Pressure
Pump Cycle Rate: 18.4 Cycles Per Minute
Pump Flow Rate: 1.3 Gallons Per Minute
Air Consumption: 47 SCFM at 90 PSIG
HighwayStar
Displacement: 16.3 Cubic Inches Per Cycle
Fluid Pressure: 4800 PSI at 100 PSI Air Pressure
Pump Cycle Rate: 22.7 Cycles Per Minute
Pump Flow Rate: 1.3 Gallons Per Minute
Air Consumption: 59 SCFM at 90 PSIG
TwinStar
Pump Cycle Rate: 22.7 Cycles Per Minute
Pump Flow Rate: 1.3 Gallons Per Minute
Air Consumption: 47 SCFM at 90 PSIG